Carl has a life long passion for pursuing creativity and artistry through music. Here are some of the ongoing projects he is involved with.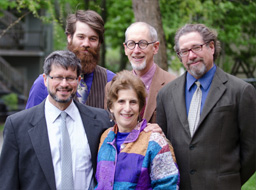 The Casco Bay Tummlers Klezmer Band
Carl has been performing with the Tummlers for over twenty years. The Tummlers have released three CD's and have toured Europe performing at festivals in Italy, Slovenia, Germany and Lithuania. Their concerts have been featured on Maine Public Television and Radio. They created and performed the music for the world premiere of "Manifest" at Portland Stage Company. In 2010 they recorded Carl's original film score for Mon-noM, a Belgian documentary.
www.cascobaytummlers.com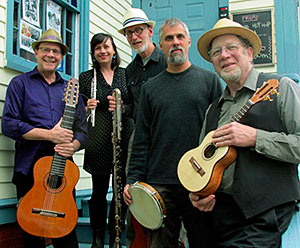 Choro Louco
Brazilian Choro has been around for over a hundred years. Its beautiful melodies, complex harmonies, and syncopated rhythms combine elements of European folk and classical, ragtime, jazz, Latin, and African music, creating a style that is uniquely Brazilian and enormously appealing.
Choro Louco was formed in 2013 by a group of accomplished musicians who have all established themselves as virtuosos in other genres - ranging from classical music and jazz, to Celtic, klezmer and Middle Eastern music. The band members are Carl Dimow (guitar, flute, bass flute), Nicole Rabata (flute), David Newsam (8-string guitar, mandolin), Joel Eckhaus (cavaquinho, mandolin) and Eric LaPerna (pandeiro, bongos).
www.facebook.com/chorolouco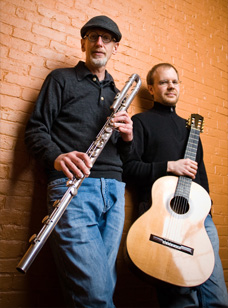 The Kolosko-Dimow Duo
Carl has been collaborating with critically acclaimed guitarist Nathan Kolosko since 2005. They have released two recordings, nos•tal•gia – music from Brazil, Venezuela & Argentina and border crossings. nos•tal•gia features works by Villa-Lobos, Antonio Lauro, Baden Powell and others. Border Crossings primarily features their original compositions.
"...such artistry, you may find yourself levitated a few inches off the floor...the sound is both celestial and lively." - Portland Press Herald
www.nathankolosko.com/collaborations_dimow.php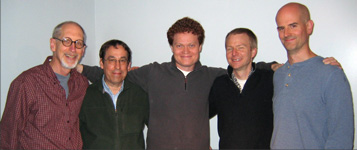 Bill Soliloquy and the Night Machine
This quintet is dedicated to performing Carl's original jazz compositions. The name of the band came from a dream. "It was about eight years ago that I woke up from a dream in which I had started a new band. The only things I remembered from the dream were that my friend Hayes was playing drums, and the name of the band was Bill Soliloquy and the Night Machine. I have no idea where this came from, but it made a big impression and I finally put the band together in 2012."
Some significant past projects:

She-Who-Loves
Carl composed and performed the music for this production with the award-winning Figures of Speech Theater.  The show, which opened to rave reviews in 2001, is an adaptation of a Comanche legend of a girl who saves her village from drought. The style of presentation is abstract and meditative, drawing heavily on the Japanese Noh style of masked theater and movement. Performed in intimate theatrical spaces by vocalist Andrea Goodman, musician Carl Dimow, puppeteer Carol Farrell and dancer Mia Kanazawa. www.figures.org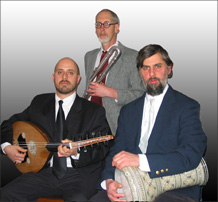 Okbari Middle Eastern Ensemble
Carl spent about five years doing concerts with this ensemble, performing Turkish and Arabic folk and classical music. The core of the group is the remarkable duo of Amos Libby on oud and vocals and Eric La Perna on percussion. Carl still joins them for an occasional performance. www.okbari.org